I know, I know…
Who needs another link building guide?
It's like every SEO on the planet blogs about how to build links.
But only a few if any focus on the most important factors that make a link building campaign actually drive results.
In this article, I'm going to dive into only the core factors that matter most when building links.
I'm assuming that you already built your social fortress and citations and know a thing or two about link building and SEO in general.
Let's get started…
What Types of Links to Build
You'll want to mainly go after guest posts and link insertions into existing relevant content.
The links should be contextual.
Forget about author bio links, footer links, and sidebar links.
Try to get links from pages that mention your target keywords or variations in their meta title.
It's easy to control this when you focus on guest posts and link insertions.
Which Sites to Get Links From
High-quality and relevant sites of course.
This means you have to make sure that the site:
Receives organic traffic. Ahrefs or SEMRush should estimate at least 1k+ organic visitors per month.
Has a clean and powerful link profile. You can go by DR or RDs. The higher the numbers the better.
Is relevant to your niche. The more content it has related to your niche the better.
Doesn't link out to too many sites in spammy niches (casino, gambling, pharma, etc.). You can use Ahrefs or SEMRush to look at outgoing link anchors or domains and filter for "casino" and similar terms.
Which Pages to Build Links to
This is a big one that many SEOs get wrong.
What's the first thing that comes to mind when you want to rank for a keyword by building links?
Building links to the inner page you want to rank of course.
And that's exactly what you shouldn't do.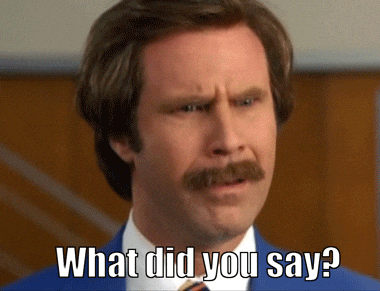 At least not exclusively and not with a fresh domain.
While pillow links like socials and citations do somewhat pillow the homepage to keep your homepage vs. inner page ratios about 50/50, they might have much less of a pillowing effect than you might think.
The weight Google assigns to links changes based on their quality.
So even if you have dozens of citations and web 20s pointing to your homepage, they might not count for more than one or two decent guest post links in terms of link weight.
When you run a link building campaign, make sure you build about as many decent links to your homepage as you build to inner pages.
If you build links to a fresh domain, it makes sense to only build links to the homepage at first.
Then, once your site starts ranking based on links to the homepage, you can slowly start building links to inner pages as well.
Also, keep in mind to always build at least 1-3 links to each new piece of content you publish.
You don't want to end up with dozens of pages that don't have any links pointing to them.
They only leak link juice internally, leaving less link juice for the pages you want to rank, even if you build links to those.
Your goal should be to:
Have about a 50/50 ratio of high-quality links pointing to your homepage vs. inner pages.
Have at least one good link pointing to every single page of your site. Don't ignore supporting content just because you don't want to rank it as much as you want to rank your money pages. I even build links to about and contact pages.
Which Anchors to Use
I used to obsess over anchor ratios.
I analyzed competitors all day and tried to mimic their ratios.
Turns out that this is mostly a waste of time.
Google likes brands and the signals associated with strong branding.
This means you'll want to have a good portion of your anchors to include your brand name.
Exact match anchors seem to do more harm than good nowadays, although they might still work in some cases.
I completely steer clear of them lately.
This means my typical anchor strategy would look something like this:
Homepage: ~70% of anchors would include the brand. ~20% would include the domain name. ~10% would be generic.
Inner pages: ~50% would include the brand and natural words. ~25% would include the brand and partial match keywords. ~5% would include the brand and the target keyword. ~20% would be generic.
Instead of trying to rank an inner page using lots of keyword anchors, I pass keyword relevance from the meta title of the referring page (as mentioned earlier), its content, and from internal link anchors where I use roughly 80-90% keyword anchors (different variations and exact matches as well).
Link Velocity
So, how fast should you build links?
It depends…
When working with a fresh domain, I start out with roughly 5 links a month and then double that in month 4 and go from there.
If you work with an established site, you can ramp that up to at least 20-30 links a month while still staying under the radar.
I recommend looking at ~5 competing sites with a similar DR as yours and calculate their average link velocity.
This way you can stay within the average link velocity range of your particular niche.
Tier 2 Link Building
If you aren't building tier 2 links to pages linking to your site, you're wasting your money.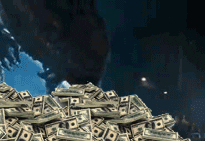 An inner page without referring domains won't pass much link juice, even if the domain authority of the site is amazing.
It's out of question that you should be building tier 2 links if you want your link building campaigns to drive results.
Which Tier 1 Links Should I Build Tier 2 Links to?
As a rule of thumb, any referring page with a dofollow link and a DR of 50 or more.
I sometimes also build tier 2 links to socials and citations, although that's going to be much less effective.
How Many Tier 2 Links Should I Build?
You shouldn't go crazy with the number of tier 2 links.
Something between 3 and 8 tier 2 links usually suffice.
I rarely build more than 10. About 5 is my average.
You don't want to spam or harm site owners.
Instead, you'd ideally want to rank the referring pages.
This way you don't only make them pass more link juice, but also referral traffic and help the site owners grow their site.
Which Types of Tier 2 Links Should I Build?
As mentioned above, you don't want to use spammy links.
So no Fiverr GSA blasts or $3 PBNs, sorry.
Link insertions work very well on tier 2, because these often have their own referring domains, effectively adding tier 3 links as well.
The other option being homepage links from PBNs for the same reason.
If you use PBN links that roll off to inner pages after a while, you won't get as much out of your tier 2 strategy.
Which Anchors Should I Use for Tier 2 Links?
Pretty much the same as on tier 1.
Go for mainly branded anchors (of course using the brand that's linking to you, not your own).
Add some generic anchors to the mix.
And at last, also throw in a small percentage of anchors that include keywords mentioned within the meta title or URL of the referring page.
Which Velocity Should I Use for Tier 2 Links?
It doesn't matter much if you stay within the recommended number of tier 2 links.
I usually build ~5 tier 2 links over 1-2 weeks immediately after the guest post has been published.
If you start a tier 2 link building campaign for a site that has lots of tier 1 links but no tier 2s yet, it makes sense to be careful and only build 40-60 tier 2 links total a month.
Final Thoughts
Although there are hundreds if not thousands of link building guides out there, most try to cover everything and fail to cover the basics.
But the basics above can make or break a link building campaign.
Follow them!